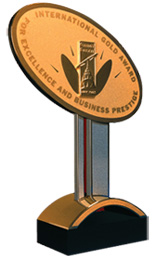 GRAPHIC ROOTS has been internationally recognized and trusted ever since 2003 when it was honorably invited to receive the Gold Award for Excellence and Business Prestige from the 17th International Quality Summit in New York on July 14th.
GRAPHIC ROOTS is publically committed to the following principles of QC100 Total Quality Management Model with employees, suppliers, clients and the community.
Quality is consequence of valuing customer satisfaction and obtaining positive business results.
Meet the quality levels established in the company in accordance with the QC100 Points of Quality.
Encourage participation and teamwork for decision making.
Satisfy the needs of our clients and meet their expectations.
Provide human resources, both technical and economic, to achieve continuous improvement and respect for the environment.
Manage human resources in our company to achieve the maximum potential.
Make employees aware of concentration on the most profitable areas of activity, to achieve the best business results.